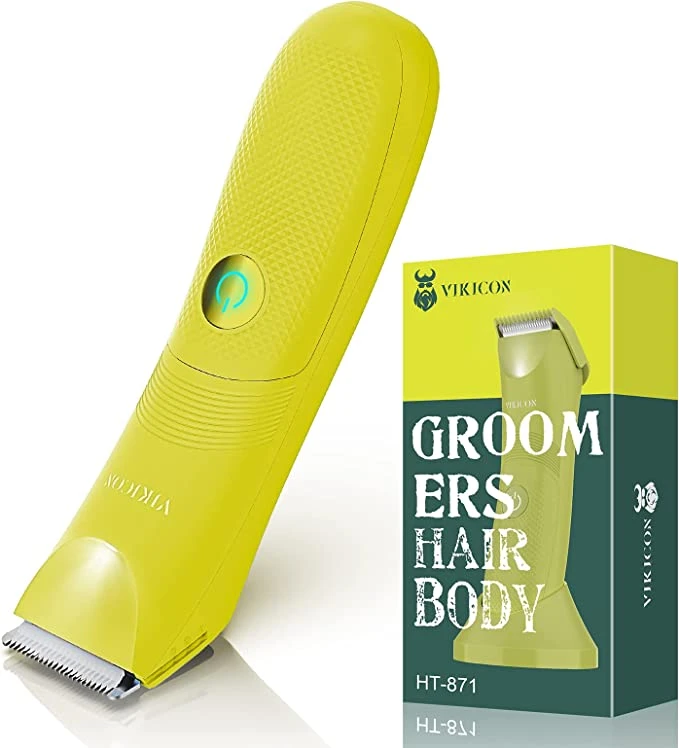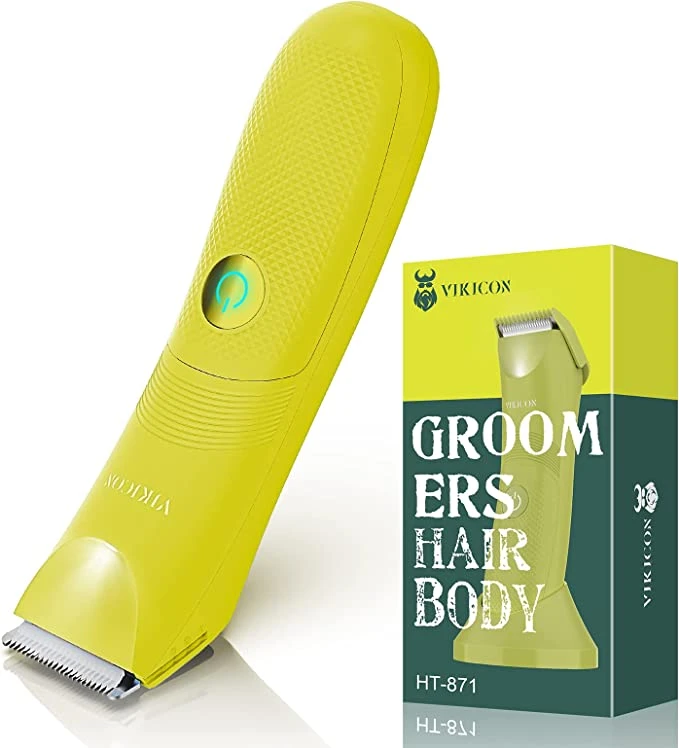 Product Description
Advanced Ceramic Trimmer - Sporting a small slimline design, the VIKICON HT-871 balls trimmer is brilliant for men with hairier than average balls and groins as it can get to those hard-to-reach places with ease. Plus, as this groin trimmer is equipped with a safe R-angel ceramic blade design and is designed for rinsing with water, you can sculpt away with confidence while cleaning your blade with complete convenience.
Intimate and Sensitive Area Shaver - Oh man, this is a whole 'another level. Adjustable sliding length from 3 to 6 to 12mm so no more guards to attach and manage. As far as the trim goes, you will find it to be on par with the previous pubic hair trimmer for down-there, but way better for managing haircutting, underarms, and beard.
Male Personal Groomer - It's also got a built-in flashlight, which comes in particularly handy in poorly lit bathrooms, where it can be tough to see what you're doing down there. Be aware that the blind spotlight of the male grooming clipper is specifically designed for your delicate crown jewels.
Rechargeable & Waterproof Body Razor - the electric razor for the pubic is waterproof, rechargeable, easy to maneuver, strong powerful 5000 RPM motor also helps you get a clean shave. Men! It's time to nip those pubes in the bud.
Manscaping Male Grooming Kit - If you're looking to do a little manscaping down there, using our reliable ball trimmers is highly advisable. Personal grooming razor provides your most sensitive areas with a smooth shave. With 60 minutes of battery life, there's plenty of time to get the job done between charges.