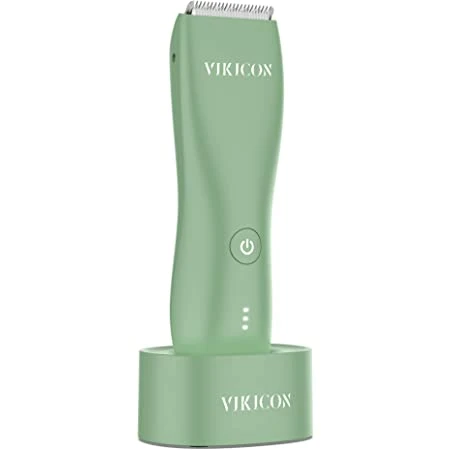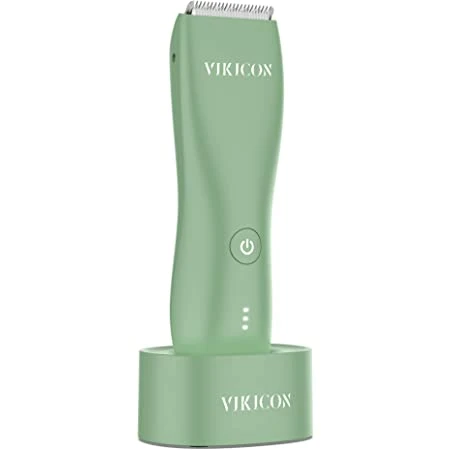 Product Description
【Full Body Trimmer】A dedicated body hair trimmer is specially designed to cope with all different types of hair, be that on your head, under your arms or around those hard-to-reach areas, with ergonomic handles to help you get around and powerful motors to get through your hair quickly.
【Wilder Ceramic Blade】This cordless and waterproof trimmer features a super sharp and more wilder ceramic blade that can easily handle coarse and curly hair with confidence. It also has a rust-resistant, hygienic, replaceable ceramic blade to help reduce nicks and snags.
【3 Attachments to Trim All Over:】The men's trimmer that goes everywhere arrives with four guards that can each be flipped to provide the option for five distinct hair trim lengths. If you want a closer shave, start with our guide combs to trim off some of the bulk, then take the guard off and work your way down until you achieve your desired length.
【Wet/Dry Groomer】The trimmer's waterproof design makes it safe and simple to groom in the shower with or without your favorite foam or gel. This versatile trimmer can also be used on dry skin for comfortable grooming anytime, anywhere you want and rinse it clean after every use.
【A Safe, Powerful Trimmer for Everyone:】Body groomer features a strong 7,000 RPM motor that makes personal grooming in the most sensitive areas as beard,hair,back,chest, legs arms, groin and more, the body hair groomer gently trims as close as enough for a smooth feel all over.